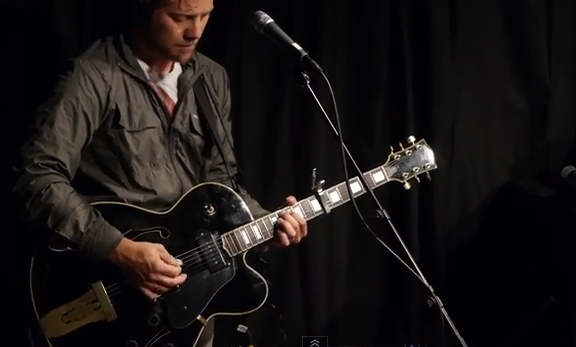 Aug

14
Tags
Related Posts
Share This
Rogue Wave Resurfaces After 3 Years
Oakland, California band Rogue Wave performed at the KEXP studio on July 17th, 2013. The band was formed in 2002 by lead singer, Zach Schwartz. Rogue Wave has released five studio length albums and one EP.  Their music has been featured on many television shows and movies including Friends with Benefits, Chuck, The O.C., One Tree Hill, and Nick and Norah's Infinite Playlist.
Rogue Wave performed four songs for KEXP: Figured it Out, College, S(a)tan, and Kicking the Heart Out. All of the songs but Kicking the Heart Out, are off their latest record, Nightingale Floors, which was released on the fourth of June. This record was released after a hiatus of new music lasting over three years, their last album, Permalight, was released March 2nd, 2010. This three year break for the band allowed Zach Schwartz to focus on another project, Release the Sunbird.
Of the four songs performed, the highlight of Rogue Wave's KEXP performance for me was Kicking the Heart Out. It's use of guitar to lead into the choruses and verses, along with the call and response vocals created a very engaging track that ended the performance on a high note. A close second favourite would be the song S(a)tan, which used heavy percussion and bass harmonizing with steady guitar melodies. S(a)tan) also featured airy vocals reminiscent of Radiohead.
I would recommend Rogue Wave to anyone who is a fan of American alternative rock bands Nada Surf and Matt Pond PA.
Recorded – July 17th, 2013.
Published – August 8th, 2013.
Image courtesty of KEXP Radio